Streaming Set
Availability
The following rooms have a streaming set located in the locker inside the room:
SR7
SR8
SR9
SR10
SR11
SR12
HS2
HS8
Kolingasse SR10
Additionally there is a mobile streaming set for the use in rooms without an fixed set. You can talk to Martina Fellner in room 10.140 for reservation and retrieval.
In room 05.119 is a special streaming set for use with a large camera stand if no desk is present für putting the stand on it. If you need this set, please send an mail to helpdesk.mathematik@univie.ac.at
Connect Hardware
Put the camera on the desk and turn on the camera. Connect the camera to the power cord and HDMI extension cable.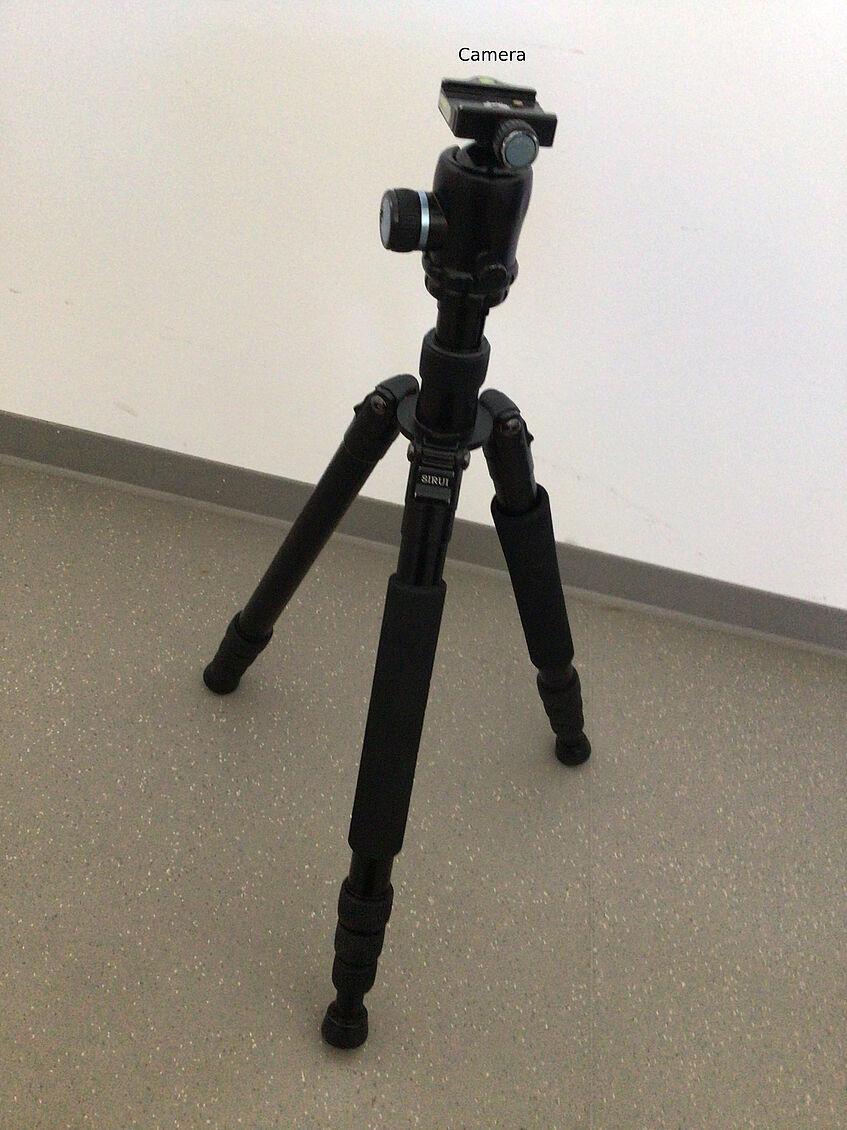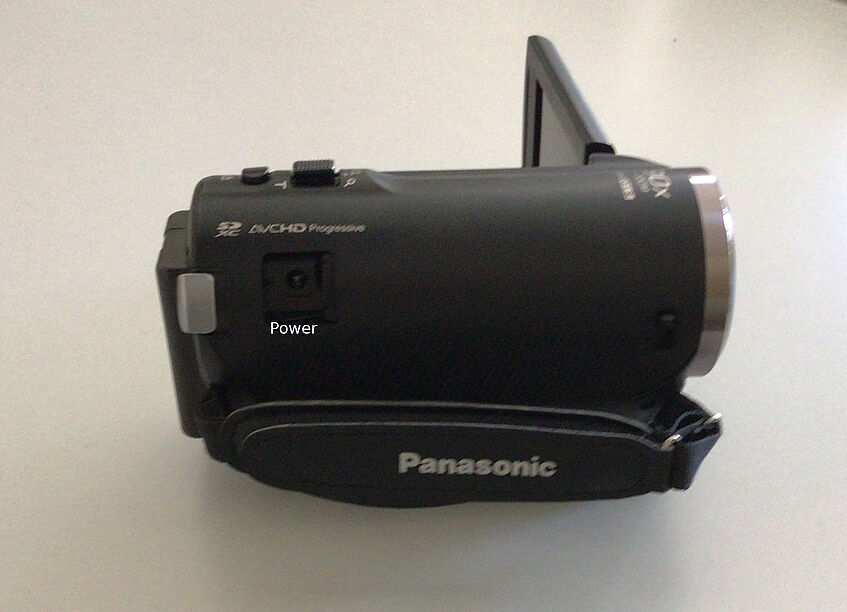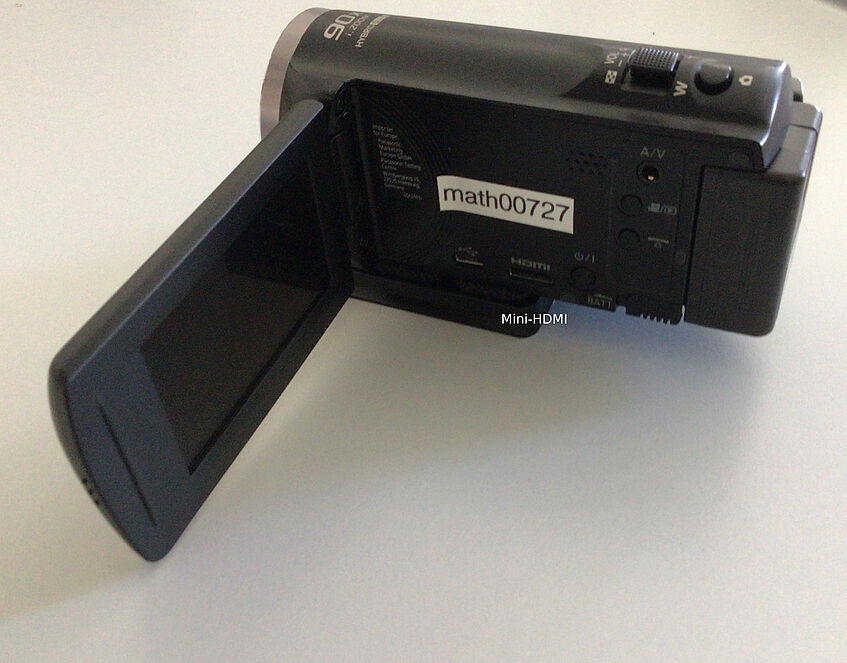 Connect the HDMI-Site of the HDMI Cable to the CAM-LINK Capture Card and the Mini-HDMI-Site of the HDMI Cable to the Camera.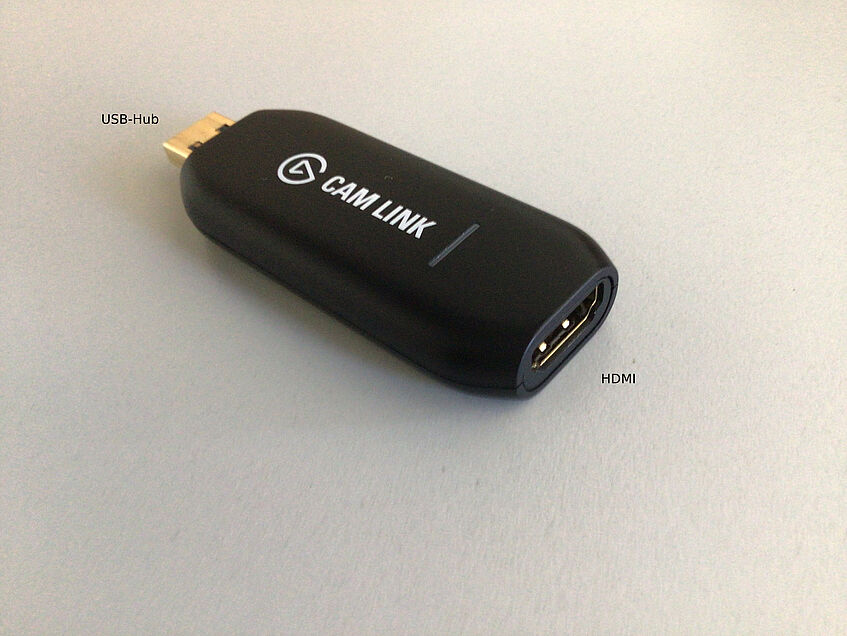 Connect the USB Hub either to an USB Port on the external room panel, or to an USB Port on your laptop.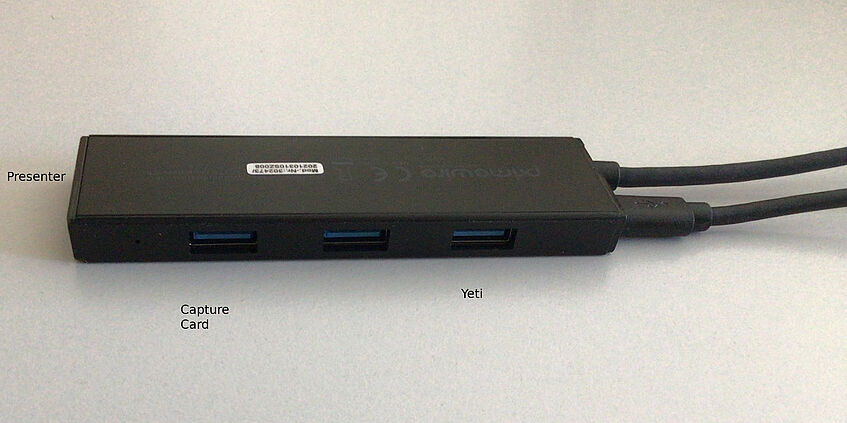 Start the streaming program of your choice (Zoom, Teams, Big Blue Button) and select the capture card (CamLink 4K) as video source.
If available, connect the Yeti Microphone and select it (Yeti Microphone) as microphone source.
If no Yeti is available, select CamLink 4K as your microphone source.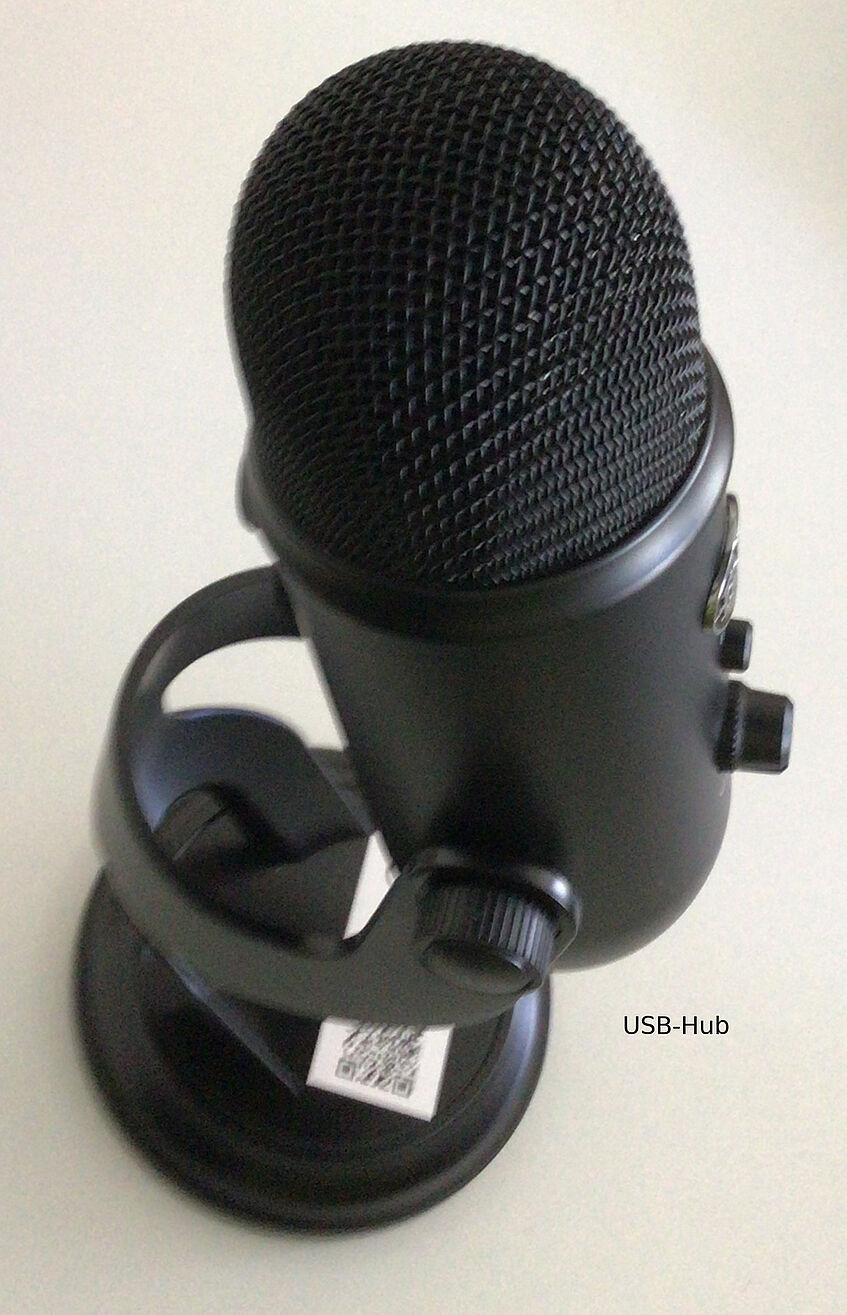 Help
If you have problems with the lecture room PC, please call the support numbers stored in the phone on the desk.